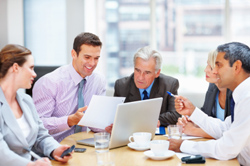 Welcome to the Avantax sponsored Errors and Omissions (E&O) program website. This program is exclusively for Avantax Financial Professionals and is administered by Aonís Affinity Insurance Services, Inc.
Errors & Omissions (E&O) insurance is designed to protect you against claims arising from negligent acts in the performance of your professional services. As you face new and more complex exposures, the need to protect yourself is as important now as it ever has been.
We live in a litigious society and E&O coverage is important in helping to protect not only your assets, but your reputation as well. You need E&O insurance that is simple, affordable and effective. This website provides information about coverage available to Avantax Financial Professionals.


Enrollment Instructions:
On the navigation bar to the left, select the applicable Enrollment option:


For returning users, or FPs contracted with Avantax on or prior to 3/31/23, enrolling for the 2023 renewal please click on 'Annual Enrollment'


Proceed to login using your existing credentials and follow the prompts to proceed with enrollment
If you do not have an existing login, select 'First Time User' to register using your Avantax email address.


For first-time enrollees enrolling with a 5/1/23 effective date or later, please click 'First Time Enrollment'

Select 'First Time User' to register using your Avantax email address

Select desired coverage level
Enroll and pay:
To pay in full via credit card, follow the prompts to complete online enrollment.
To pay via debit-to-checking installments (down payment and 2 consecutive installments) or in full via check, scroll down to the bottom of the enrollment page to download an enrollment form.
Certificate will be issued within 48 hours after your online enrollment is complete or your enrollment has been processed.
After your enrollment has been processed, you may access your certificate of insurance by logging in to 'My Account'.

For assistance with website navigation or questions about enrollment, please contact us by phone at 866-231-1998 or via email at info@agents-eo.com. Assistance by phone is available Monday-Friday between 7:00 AM – 5:00 PM EST.
The participation fees for the E&O Program include premium, program administration fee and applicable affiliation fee. The participation fee is fully earned, and that if your relationship with Avantax terminates for any reason coverage terminates the same date and you will not receive a refund of any portion of your participation fee.

Coverage is provided by National Fire & Marine Insurance Company (a Berkshire Hathaway Specialty company), a domestic surplus lines insurer, with a financial rating of A++ (Superior) by A.M. Best Company.

Notice to Certificate Holders: This insurance contract is with an insurer not licensed to transact insurance in this state and is issued and delivered as surplus line coverage under the Texas insurance statutes. The Texas Department of Insurance does not audit the finances or review the solvency of the surplus lines insurer providing this coverage, and the insurer is not a member of the property and casualty insurance guaranty association created under Chapter 462, Insurance Code. Chapter 225, Insurance Code, requires payment of a 4.85 percent tax on gross premium and a .075 percent stamping fee on gross premium. This coverage is placed through Agents Professional Liability Service Organization (APLSO), a risk purchasing group duly organized under the Federal Risk Retention Act of 1986 and registered in all states. Enrollment in this E&O Program automatically includes membership in APLSO.